Our Chinese New Year
*******************
Living up to the CAS's proud tradition of "divided-emanations", the beings flaunt their respective exertions, for the greatest good of all that lives and crawls !!
The first party found themselves in the furthest-flung region of Kelantan, the sole Malaysian state with the Islamic Sya'riah Law in force, just a shaky bridge linked to the now tumultuous southern tip of Thailand. Aided by CAS's sponsors both from Singapore and there, the nimble group of 4 beings loaded into semi-luxurious private sedan, "live" delicacies of cat-fishes, cray-fishes, baby sharks and so many colourful though confusing varieties, tolling more than 200 kg, together with chunks and chunks of slimy "water-snails", fish-feed and their cousins, into the mighty Kelantan River, eating into the South China Sea.
These unsuspecting creatures were ferried a few hundred times around holy objects of sutras, buddha statues, in trembling limbs (no thanks to gravity and their sheer mass), before their final dropping off into the roaring waters. You see, the only avenue of merit-making for animals are through their "Bodies" as they can neither utter one mantra ( "Speech" ) nor be taught to generate Bodhicitta ( "Minds" ) by other sentient beings such as ourselves !!
Next on the agenda, robes, toothpastes, shavers, sandals, canned food, rice and such offerings, fit-for-good-monks, are offered with the greatest love and devotion from our hearts to the austere monks, mainly from the Theravadian-Thai tradition, living so closely just as how our Enlightened Lord had lived.
With deep gratitude, we booked the right eye of the to-be-constructed tallest Buddha Amitabha statue in South-East Asia and elicit so much happiness, in tooth-ful and tooth-less cheers ( !! ), from the old, sick and schooling in some of the very poor elderly homes, hospices, hospitals and schools. We have no problems with Singapore's strong currency.
The second school of beings @ CAS heaved the eminent Singapore physician of the 100th Ganden Trisur up north to Ipoh in our old, panting Seven-Sitter, suffering a few brake-downs along the way, to attend to one of the most respected, saintly and senior Sangha in Malaysia. They returned, safe, in one piece, and subsequently acquired a brand-new Nissan.
At Dharamsala, our intimate and effective satellite, in the form of a fully-ordained monk, awesomely lucky to be entrusted with recording of every single of His Holiness the Dalai Lama's major discourses for more than 3 decades, skillfully arranged a great offering to the Earthly-Embodiment-of-Pure-Compassion-and-Love, on behalf of all father and mother sentient beings, especially in the name of all the tortured creatures of the Lower Realms, the visible ones we see in the wet markets, McDonald's and such places. Our late precious, perfect Teacher would have grinned to know of the fund dedicated in His name, "Khensur Dorje Tashi Release Life Fund", still thriving, still living and giving life.
Over in the huge refugee camps in the sweltering southern Indian states of Karnataka, Drepung Loseling Monastery, one of Tibet's greatest monasteries and Seat of the early Dalai Lamas, accumulations of the great mantra of Holy, Noble Tara ( "Om Tare Tuttare Ture Soha !!" ) has been scheduled for immediate activation, on this first day of the Chinese New Year, the same day also of the Tibetan New Year, with over 2,500 monks, completely dedicated to the protection and blessing of the world and its myriad living things and definitely, for the long-life and holy activities of all authentic spiritual masters, in particular, the Dalai Lama, the very heart of Tibet.
It will be wicked to leave out one solitary being of CAS, now ordained, serving close to Kyabje Trulshig Rinpoche, the fully-accomplished master, in Dehra Dun, India, zooming back up to the Indian northern states. During breaks from his studies and practice, he sometimes enjoyed great blessings over steaming milk tea and traditional Tibetan crackers with Khenpo Konchog Rangdrol, Principal of Kagyu College, a gifted and selfless Teacher of the Drikung Kagyu Lineage.
The last clique of beings were simultaneously, then, in full-time retreat in their HDB flats in cozy Singapore, keeping their best, the holy 8 Precepts, stomach churning more than a bit, poring over the holy scriptures, in deep "samadhi", visualizing infinite blissful rays of every love and compassion into planet earth and beyond !!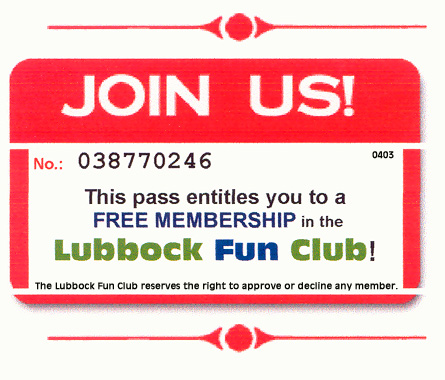 A Chinese New Year, in celebration, joy and glory of the holy Dharma !!
bb & all delightful beings @ CAS of Thousand-Arm Chenrezig
__________________________________________________________________________________
__________________________________________________________________________________
CAS could never have afforded our work without your support: spiritual wishes and not least of all indeed, the money !!
******************************************************************************************
To lend your support to CAS's works such as the above and those which we have already ploughed in deep: http://www.casotac.com/projects.html
Send your contributions through:
A) Cash - Camden Education Center ( call 64686835 before coming !! )
[ Address and other information available from www.camden.edu.sg ]
B) Crossed Check to "Charitable Assistance Society"
[ Post to 170 Upper Bt Timah Road, Bt Timah Shopping Centre, #B1-27, S(588179) ]
C) Funds Transfer: DBS Current Account - 022-900386-5 ( Email to contact@casotac.com to alert upon transfer )
******************************************************************************************
"Long-live holy works, people who work for holy works, holy Dharma and all holy beings !!"