Dearest Friends @ CAS ( Phuntsok Cho Ling ),
If you have not yet befriended us on Facebook, you do NOT know what you are missing.
What are you waiting for !!??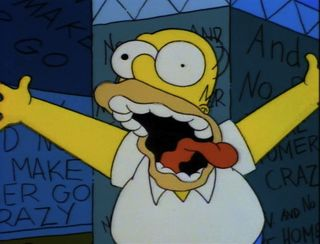 Click here: http://www.facebook.com/casotac.singapore
( Most of our postings should be diverted here in the future )
CAS ( Phuntsok Cho Ling ) is glad to be hosting the Abbot Emeritus of Gyudmey Tantric College / the Abbot Emeritus of Segyu Tantric College
and THE present throne-holder - the great Abbot of Sera Je Monastery: Khen Rinpoche Lobsang Delek.
Read about Rinpoche who is one of the rarest of Masters who has served as the Abbots of three of the greatest and most important Gelugpa monasteries: http://www.serajeymonastery.org/abbot
Rinpoche is the main disciple of the late Gyudmey Khensur Dorje Tashi.
CAS has been most blessed to be under the guidance of both these masters for nearly the past 20 years.
_________________________________________________________________________________________________________
About the Abbots of Sera Je Monastery – Throne-holders / Successors of Je Kunkhyenpa: http://wwwt! hlib.org/places/monasteries/sera/colleges.php#!essay=/cabezon/sera/colleges/intro/s/b23
About the Abbots of Gyudmey Tantric College – Throne-holders / Successors of Je Sherap Sengge, the seniormost tantric disciple of Je Tsongkhapa:
About the Abbots of Sed-gyued Tantric Monastery - Throne-holders / Successors of Je Sherap Sengge, the seniormost tantric disciple of Je Tsongkhapa:
| | |
| --- | --- |
| Dates | Programme: Teaching / Empowerment |
| 27 Dec | Life of the Buddha / Shakyamuni Buddha |
| 28 Dec | 4 Noble Truths / 21 Tara |
| 29 Dec | Bodhicitta / White Zambala |
| 30 Dec | Introducing Tibetan Buddhism / Medicine Buddha |
| 31 Dec | Songs of Experience I / 100 Deities of the Land of Joy |
| 1 Jan | Songs of Experience II / Thousand Arm Avalokiteshvara |
Time: 7 to 9:30 pm
Venue: Phuntsok Cho Ling (CAS)
Address: 11A ( 2nd floor ) Jln MP 16, Tmn Merdeka ! Permai, Batu Berendam, 75350 Melaka, ( Malim Jaya Baru ) /
Along the shophouse of Bridgestone tyre store.
Simultaneous translation will be available via FM radio within about 1 km radius of the centre.
International "live" webcast will be available via www.casotac.com
You could attend all / some / one of the programmes this time. Walk-ins are permissible. This time, too, registration is not required.
To get to Phuntsok Cho Ling ( CAS ):
( A ) Get a bus / coach from Singapore to Malacca. They should stop at Melaka Sentral: about 3 hours. Take a cab ( about 25 ringgit ) from Melaka Sentral: 15 min. You reach Phuntsok Cho Ling (CAS). ( B ) Otherwise, you could drive – exit Ayer Keroh from Highway. If lost, ask or use your GPS.
You reach Phuntsok Cho Ling (CAS).
If you wish to come up with us and Rinpoche, email bb at contact@casotac.com earliest. We have only about 8 more seats left on the hired coach.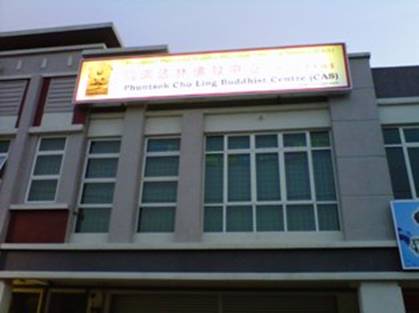 There's a hotel 5 min walk from the centre. It costs about 80 ringgit per room per night.
If you happen to be male, you could lodge in the centre's library corner. No fees but donations are welcomed.
Food is readily-available in almost every direction minutes' walk away from the centre: vegetarian ( advised ) or otherwise.
What we ( really ! ) need.
( A ) Lots of volunteers to help to manage the counter / monitor the webcast / simultaneous translation / projector-slides / crowd / Rinpoche's refreshments / meals /
etc etc ….
( B ) Financial sponsorship: air-tickets / meals for Rinpoche and monks and volunteers / land transport costs / maintenance costs / text printing costs / etc etc …
( C ) Your selfless, ceaseless dedications for programme to be of highest possible good to all mother sentient beings !!
"Please support the DHARMA !!" …. help make our duplication of CAS onto Malaysian soil a success !!
Co-hosting Rinpoche with CAS this time is Buddhist Life Mission / Sera Jey ( Singapore ) Buddhist Centre.
See attached for the programme in Singapore – Rin! poche will be conducting talks with one of Taiwan's most important Buddhist leaders,
Venerable Hai Tao.
You could catch Rinpoche and Ven Hai Tao in Singapore ….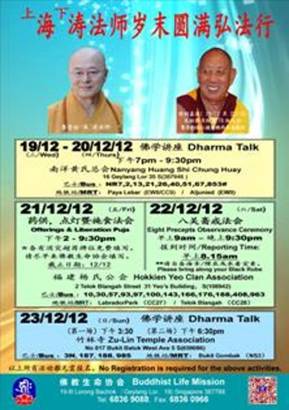 Updates on Ontrul Rinpoche's fund-raising for holy statues …
So far, the response has not been very forthcoming, do do your best to help Rinpoche.
[ Offerings so far only received from Chia Koon Kim / Loh Woon Thye and Loke Mun Kong-Yap Poh Lian: we will be sending your dedications and offerings to Rinpoche ! ]
See our last appeal:
Dear Students of Drikung Ontrul Rinpoche @ CAS,

I am very happy to announce the successful constructio! n of monastery extension, which includes a small temple at the top, few rooms for visiting Rinpoches, extension of the old temple and class rooms.

Now we are in the process of making three new statues and painting the inside temple walls. And we hope to finish it before February 2013.

On behalf on the Lho Lunkar Monastery, Tso Pema I would like to request students of Ontrul Rinpoche to support us.

The collective contribution of different individuals will make this project successful and of great merit.

Details :

1. Statue -
The statues will be of Lord Buddha, Guru Rinpoche and Kyopa Jigten Sumgon. Each statue will be of 8ft to 9ft tall.
The finishing cost of the three statues will be around 11.00.000 INR (Eleven Hundred Thousand Rupees)
Each statue will be around 3.66.666 INR (Three Hundred Sixty Six Thousand Six Hundred Sixty Six Rupees)

2. Paintings -
The wall and Ceiling paintings will be of the 12 deeds of the Buddha. The finishing cost will be around 5.00.000 INR (Five Hundred Thousand Rupees)

The monastery will perform pujas for the well being of the sponsors.

Thank you with best wishes.

Aka Rinpoche for
Most Venerable Drikung Ontrul Rinpoche
Kindly visit our website: www.dk-petsek.org
Students of Most Venerable Drikung Ontrul Rinpoche who wish to make offerings to fulfil the holy wishes of Rinpoche for the
above project, please email bb @ CAS at contact@casotac.com stating clearly:
(1) the amount offered,
(2) the name/s of sponsors to dedicate to,
(3) the purpose to dedicate for,
(4) your mobile and / or email.
To make your offerings:
ONE
Bank Transfer:
bb @ CAS will be using his personal POSB Savings Account and not CAS's society accounts to avoid complicated auditing issues
at the end of the financial year.
TWO
Check:
Post your crossed check in the name of "Tan Boon Beng" to: Blk 719, Jurong West Ave 5, #01-66, Singapore 640719.
This is CAS's postal address.
All offerings will, however, be accounted for with receipt/s from Rinpoche's monastery.
Special Announcement for a Fren @ CAS !! o>
> Dear James and Boon Beng,
> We are very excited to share with Camden Education Centre the "M.A.D. About Learning" Project till 31 Jan 2013 !
> In conjunction with the ongoing education review in Singapore, we aim to collect 1,000 (or more) pictures and ideas to highlight what everyone thinks about learning and the education system. We will be sending the compilation to our current Education Minister.
> Here are a few ways how you can show your support:
> 1) Be one of the first to send in your picture and thoughts!
> 2) Help us spread the word through your communication / social media platforms
> 3) Get your colleagues, friends and family to participate
> Head over to http://www.facebook.com/SingActive [1] now and look for the "Get Involved" tab or simply click the! following link
> http://on.fb.me/X2yr9a [2] now.
> As our acknowledgement of your organisation's contribution, we could
> also be including your organisation's logo in all our communications
> for this project. Let's join us to Make A Difference (M.A.D)!
> Thanks
> Leo Tan
> Managing Director
> SingActive
> Mobile : +65 96455658
> Tel : +65 65221673
> Fax : +65 62351457
A pic:
tELL A fRIEND
"KNOW DHARMA; SHARE DHARMA !!"
Be part of our thousand++ "Friends @ CAS" ( that belongs to Chenrezig & other holy beings )
xxxxxxxxxxxxxxxxxxxxxxxxxxxxxxxxxxxxxxxxxxxxxxxxxxxxxxxxxxxxxxxxxxxxxxxxxxxxxxxxxxx
"I wanna number my days in samsara. sUBSCRIBE mE NOW !!"
See www.casotac.com ( available 24 hrs a day / 7 days a week )

FACEBOOK - http://www.facebook.com/casotac.singapore
CASonline - Your Buddhist online news and teachings.
( All online articles lovingly archived at http://www.casotac.com/casonline.htm )