CASOTAC is on Facebook
Get our latest activities update and Dharma shares on social media.
PCL_CAS & PCL_CASOTAC

Free Primary, Secondary and JC Tuition for needy students.
English, GP, Science and Mathematics subjects at Camden Education Center.
Students requiring academic assistance can sign up for this programme.
Contact us at 64686835 / Email: contact@camden.edu.sg for details.

Monthly Lama Chopa Session:
Come! Do join us for the Lama Chopa Session on the last saturday of every month.
Contact us for the exact date and time.

Publication: The Buddha's Message




Branch in Malaysia: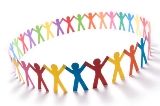 Welfare Mission
Our trips to reach out to some of the poorest people in the world!

Your contribution will translate into
(1) basic medical items against skin allergies, gastric, pneumonia and other such
items that are freely available to us but make a world of difference to the poorest,
(2) education-support as the best instrument for social mobility and breaking-free
of the poverty cycle through books, stationeries, school furniture, and building
repair-construction.

View our past trips: Laos | Sri Lanka | Myanmar | Myanmar 2 | Indonesia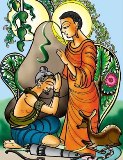 Dharma Programmes
Your contribution supports CAS's hosting of some of the greatest
Masters including HH. the Dalai Lama, the 100th Ganden Tripa,
Drikung Ontrul Rinpoche and others.

View our past programmes.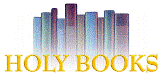 Dharma Publication

Dharma booklets, Sadhanas, Puja texts and Holy pictures

Your contribution allows us to print the practice materials for practitioners who requested
for them from around the world.

Samples of our past printings:


Puja to the 21 Taras


Palden Lhamo Puja


Puja ot the 16 Arahants


Medicine Buddha Sadhana


Phowa text of the Longchen Nyingthig Cycle

Teachings on Bodhicitta by the 100th Ganden Tripa

Sadhana of Lama Takhyung Barwa of the Longchen Nyingthig Cycle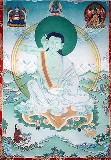 Monks in Life-Long Retreat

The modern-day Milarepas who live in the snow capped
mountains of the Himalayan ranges.
Your contribution supports these yogis with vows to stay
in retreat for the rest of their current human life so that they
could accomplish Buddhahood fastest for the world.
Khensur Dorje Tashi Release Life Fund

Saving animals under distress! Fund for:
Medical Care:surgery / medication / hospitalisation
Sterilisation
Responsible pet ownership / "Adopt-not-Buy"
Campaign against animal cruelty

Your contribution literally saves hundreds of thousands of animals from cruel

deaths and rescues hundreds more every year.




Drepung Loseling Sangha
Offering



Your contribution provides monks from two of the most important monasteries

of Tibet with basic medical care, study programmes, food and accomodation.


Merit Accumulation

Your contribution makes lamp, flower and water offerings

at some of the holiest places on earth for the benefit of all

mother sentient beings.